Margie Faulk, PHR, SHRM-CP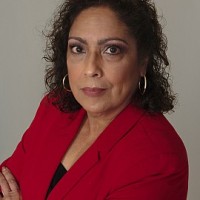 Margie Faulk is a senior level human resources professional with over 14 years of HR management and compliance experience. A current Compliance Advisor for HR Compliance Solutions, LLC, Margie, has worked as an HR Compliance advisor for major corporations and small businesses in the small, large, private, public and Non-profit sectors. Margie has provided small to large businesses with risk management strategies that protect companies and reduces potential workplace fines and penalties from violation of employment regulations. Margie is bilingual (Spanish) fluent and Bi-cultural.

Margie's area of expertise includes HR compliance audits, employee handbook development, policy development, sexual harassment investigations/certified training, monitoring US-based federal, state and local regulations, employee relations issues, HR management, compliance consulting, internal/external audits, and performance management. Margie has been identified as a qualified Sexual Harassment Trainer. Margie has also focused her compliance efforts to include the International compliance regulations.

Margie is a speaker and accomplished trainer and has created and presented compliance seminars/webinars for US and International organizations. Margie offers compliance training to HR professionals, business owners, and leadership to ensure compliance with workplace and regulations.

Margie holds professional human resources certification (PHR) from the HR Certification Institution (HRCI) and SHRM-CP certification from the Society for Human Resources Management. Margie is a member of the Society of Corporate Compliance & Ethics (SCCE).