Monica Haven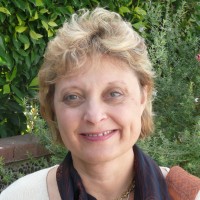 Monica Haven, E.A., J.D. has a Masters in Taxation (LL.M.) and is a graduate fellow and former faculty member of the National Tax Practice Institute®. In practice for more than 30 years as an Enrolled Agent, an Accredited Tax Advisor® and an Accredited Tax Preparer®, Monica is a sought-after guest lecturer on college campuses and at community organizations.

Monica has been a long-term and active member of numerous professional organizations, including the National Association of Enrolled Agents, the National Society of Accountants, the National Association of Tax Practitioners, the National Society of Tax Practitioners, the California Society of Enrolled Agents, the California Society of CPAs, and the California Society of Accounting and Tax Professionals, as well as the Los Angeles County Bar Association, the Young Tax Lawyers Committee, and the Tax Law Society.

Monica welcomes every opportunity to share her experience and expertise in the classroom even as she maintains her Southern California tax practice which serves national and international clients. Her students have said, she's a "fantastic speaker" who can take "hard subjects and put them into concepts or analogies that are easy to understand." For additional information, published articles and extensive, useful tax information.