J. Patrick Garverick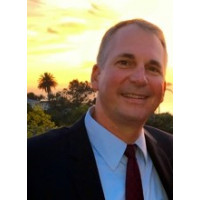 Pat Garverick is a Certified Public Accountant who currently lives in the Phoenix, Arizona area. He began his career in public accounting in 1988 after obtaining his Bachelor of Science in Business Administration (BSBA) in Accounting from The Ohio State University. After receiving his Master of Taxation (MT) degree from Arizona State University in 1992, Mr. Garverick began operating his own tax and financial planning business. He also started writing, reviewing, and teaching tax and financial planning continuing professional education courses around the country.

In addition to being a CPA, Pat is also a Certified Financial Planner (CFP®). This role serves to enhance the knowledge he brings as he writes and presents continuing education material. Mr. Garverick is a member of the Arizona Society of Certified Public Accountants, and the American Institute of Certified Public Accountants. Pat has presented continuing education sessions throughout the country and has won awards for both his skills as an instructor as well as for the content he has created. His knowledge, expertise, and high energy have made him one of the profession's most highly rated speakers. He is in a very small group of instructors that are both extremely knowledgeable and interesting.

During his time in college Pat earned a letter as a member of the Ohio State Basketball squad. He remains a stanch supporter of the sports programs at his alma mater.

Awards & accolades
Multi-time winner of the California Education Foundation's 1) Award for Instructor Excellence and 2) Award for Outstanding Course materials Rated top tax instructor in nearly every location he has presented One of the few instructors to have received perfect scores (multiple times) from attendees for both presentation skills and knowledge.